More than 60 people killed in Johannesburg apartment fire, over 40 injured.
At least 63 people have died with 43 others sustaining injuries following a fire that razed a multi-story building in Johannesburg, South Africa on Thursday morning.
Johannesburg Emergency Management Services spokesperson Robert Mulaudzi said that the cause of the fire in the apartment block in the city center is still unclear.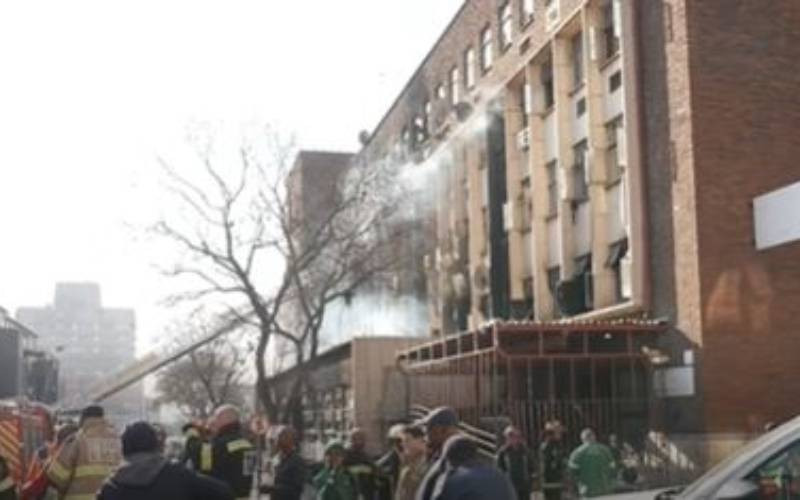 Authorities said the fire was reported at around 1:30 a.m. local time Thursday, August 31.
"The latest update is 63 bodies recovered and 43 injured. We are still continuing with the search and recovery operation," Mulaudzi said in a post on social media.
The spokesperson told BBC News that a child was among the dead, while the injured had been taken to various healthcare facilities for treatment.
A Video posted on X, formerly known as Twitter by Mulaudzi from the scene shows fire rescue trucks and ambulances outside the building.
He further described that the building in the Central Business District was used as an informal settlement that hosted homeless people without any formal lease agreements.
Reports by South African media outlets suggest the occupants of the building were mostly migrants from other African countries.
Witnesses in the area say that there might have been more than 200 people living in the building.
The fire has been largely extinguished, according to the authorities but seeping smoke could still be seen moving out of the windows, reports said.