Catholic priest weds in Githunguri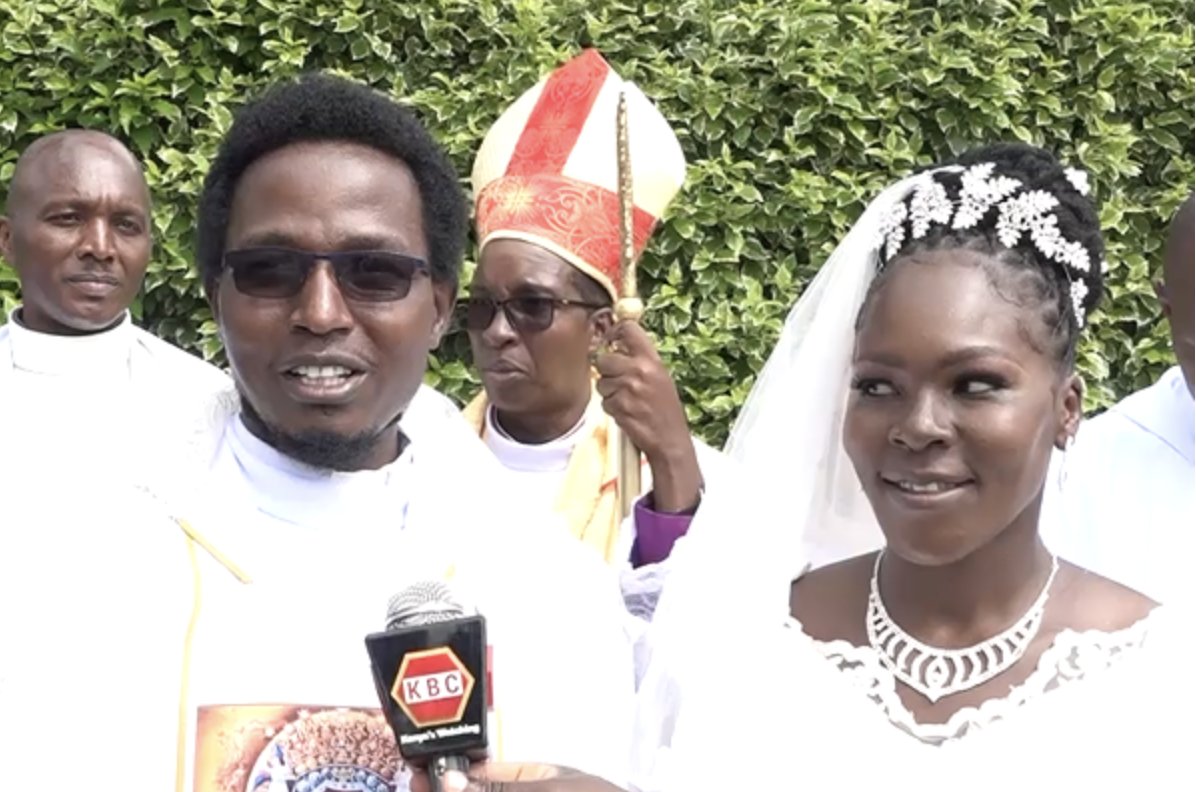 Wedding lovers were subjected to a unique wedding of an ordained catholic priest who got himself a wife after defecting to a Roman Catholic splinter group known as the Catholic Charismatic church.
Reverend Father Edwin Gathang'i Waiguru on Sunday got married in colorful matrimony to Margaret Wanjira Githui at Michael's Pot Gardens in Ikinu Githunguri.
The wedding was attended by hundreds of the couple's family and friends. The Father was ordained as a Roman Catholic priest on the same day.
Father Waiguru said after being sent to preach in North and South America, he felt the need to marry and have a family.
When he returned to Kenya, he decided to marry in a traditional ceremony. The couple was blessed with two children.
He was ordained again as a Charismatic priest and also solemnized his marriage. He said he can now say he has lived to his calling of priesthood.
"I am very happy. To my wife, I promise to love you always," he said.
The ordination ceremony was presided over by Bishop Patrick Mulau of Kirinyaga Charismatic church who said his church is solely Roman Catholic but differs only on the sacrament of Marriage where priests from his Church marry.