pastor surprises 5 church workers with new cars.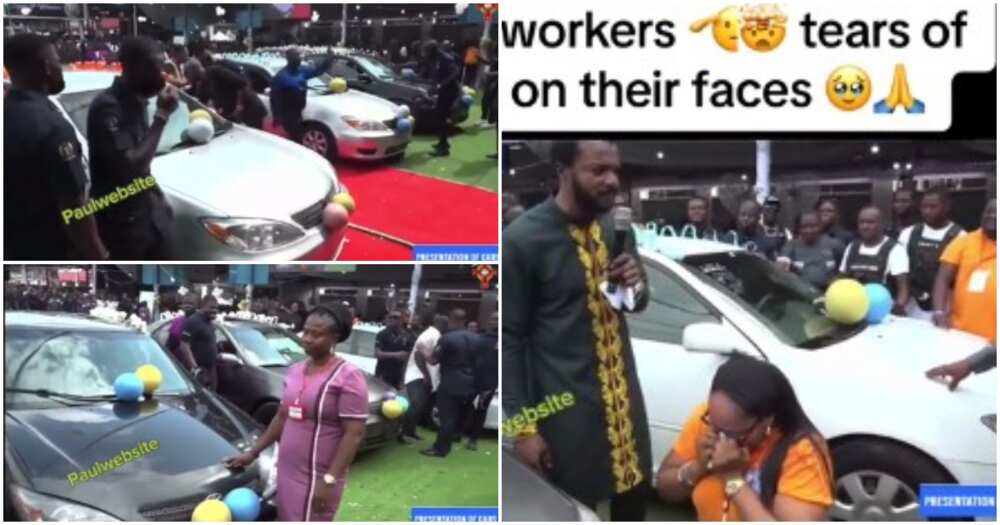 Evang Chuwkuebuka Anozie Obi, the spiritual director of Zion Prayer Movement Outreach, has given new cars to five church workers. Evang Ebuka, at the church ground, called out the names of the beneficiaries and gave them the free will to pick the car of their choice from the five parked before them.
The beneficiaries of the new cars are Esther Nwachukwu, Justin Odinaka, Uche Ofueze, Emma 'security' and Ijeoma Igwe.
Each one of the workers showed gratitude and was emotional as they came out from the crowd to be presented with their cars.
Evang Ebuka revealed that in 2022 he gave out three cars and hinted at repeating the gesture in 2024. He prayed on the cars afterwards.
The moment the cleric gave out the cars was shared on TikTok and earned the admiration of netizens.