Raila Odinga addresses the council of Governors.
By Paul Safari.
Opposition leader Raila Odinga addresses the council of Governors during devolution conference which is bein held at Uasin Gishu County, Eldoret.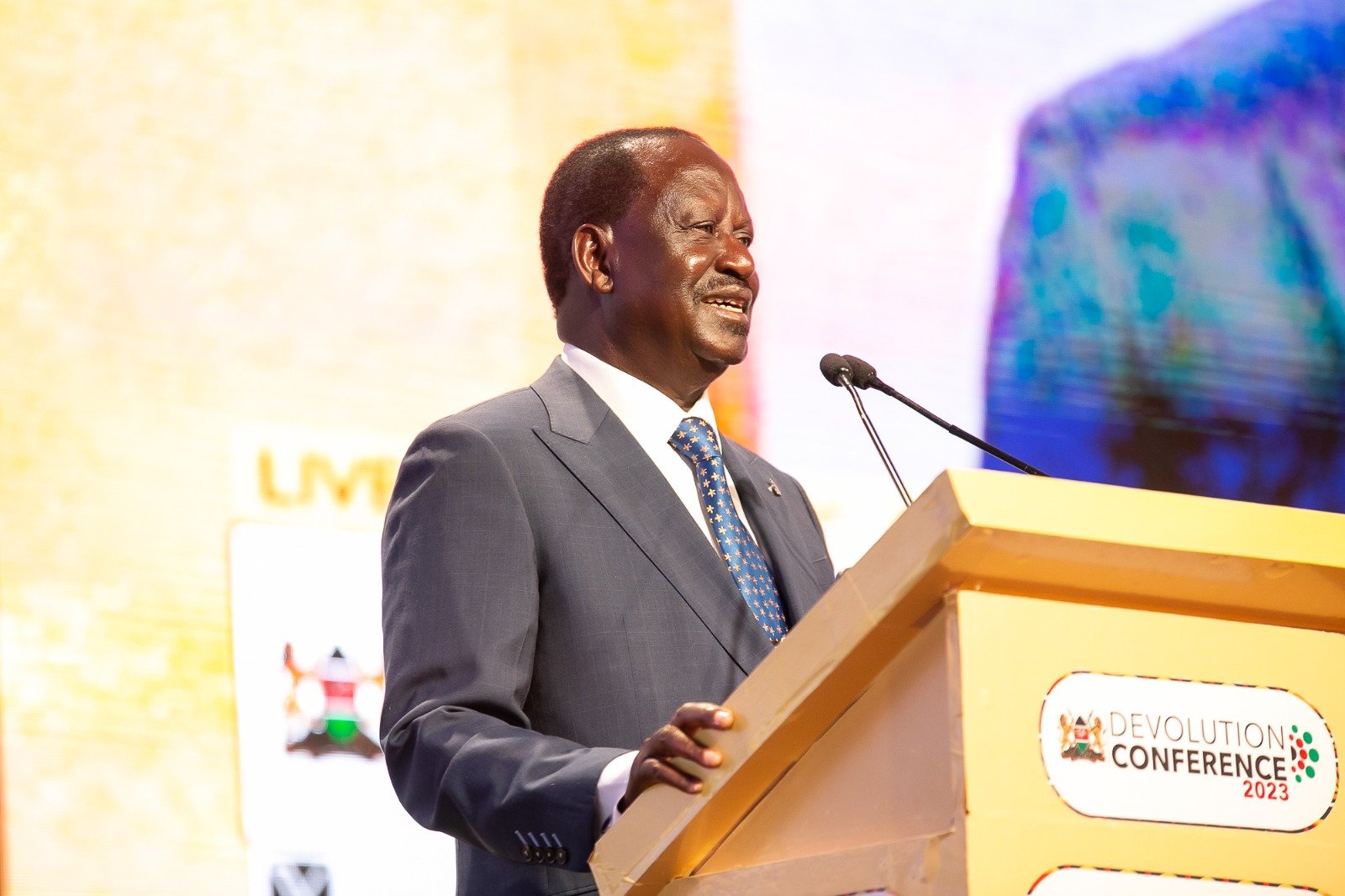 Raila Odinga largely  thanked the Council of Governors for their ability to mend fences and build bridges. Urging them to continue on this path of consensus-building, mutual respect and decorum. 10 years into Devolution, Kenya is a much-transformed landscape with an amazing opportunity for economic revival and transformation.
Devolution is a testimony of what we can achieve as a nation when we decide to pursue big dreams no matter how daunting the obstacles may seem. The prospect of Kenyans taking charge of their destiny and driving their own development is because of devolution. Some previously dead towns are now beaming with life thanks to devolution.
We may have differed here and there about the management of our country's affairs, but as far as devolution goes, my aspirations and those of the Governors are aligned; our differences are only in the methods of attaining a goal.
Raila Odinga further told US Ambassador Meg Whitman that Kenya is not a colony of the United States, so she should keep her mouth shut otherwise, we will call for your recall back to your country."